About Us
China China Palace is enjoying the reputation as an authentic Cantonese cuisine restaurant in Mississauga where you can feel the true aroma of Chinese history through food. Experience delicious Chinese food in our friendly restaurant. Our expert cooks conjured many exciting blends of authentic Chinese dishes with a modern taste. Check out the freshness of our ingredients that is reflected in our dishes from our large menu covering all famous Chinese dishes such as sweet-and-sour, chop suey, lo mein, mein feng, roast pork, beef, chicken, seafood, curry dishes, egg foo young, fried rice, vegetable and tofu dishes, and many more! Try the Pineapple Fried Rice a la Thai, Honey Chicken, or Beef Chop Suey.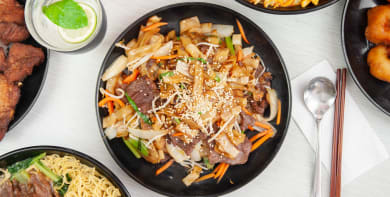 Reviews
Anna
"didn't receive drinks"
2021-12-12
Rich
"the food was delicious thank you"
2021-12-02
Tara
"Always Great! Thanks!!!"
2021-11-08
Contact Us
Find Us
1891 Rathburn Road East, Mississauga, ON, Canada, Mississauga, L4W 3Z3
Opening Hours
Monday
11:00 AM - 10:00 PM
Tuesday
11:00 AM - 10:00 PM
Wednesday
11:00 AM - 10:00 PM
Thursday
11:00 AM - 10:00 PM
Sunday
12:00 PM - 10:00 PM
Please note, delivery times may vary.
We deliver to
L4T, L4V, L4W, L4X, L4Y, L4Z, L5A, L5B, L5C, L5E, L5G, L5R, L5V, L5W, M6S, M8V, M8W, M8X, M8Y, M8Z, M9A, M9B, M9C, M9R, M9W